What's New?
Update.jpg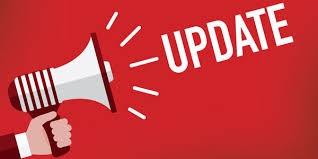 Good Faith Exemption (GFE) Approval - DCH submitted a GFE Request Form on behalf of the State of Georgia on November 8, 2019. CMS granted an approval of the request on Monday December 3, 2019. Georgia's new deadline for implementing EVV for Personal Care Services (PCS) is now January 1, 2021 and Home Health Care Services (HHCS) by January 1, 2023. While Georgia will miss this January 1, 2021 implementation deadline and incur incremental Federal Medical Assistance Percentage (FMAP) penalties, DCH is committed to working with Members, Providers, and vendors to meet training needs and implement a quality solution as quickly as possible. For more information about the GFE request, click
HERE
Posted 01/14/2021 - Have questions about EVV? We want to help answer them! DCH has recently updated
Member frequently asked questions (FAQs) and has created
Provider and
Self-Directed Member and Families FAQs. While the FAQs cover a variety of topics and questions, they might not address your specific issue. Don't see what you need? Email the DCH EVV project team at evv.medicaid@dch.ga.gov to have your specific question answered.
Posted 11/10/2020 - Tellus, Georgia's EVV Solution Vendor, already has existing relationships and integrations with many third-party EVV Vendors in Georgia, but not all! Tellus will need to connect with all third-party EVV Vendors to provide information regarding next steps and the aggregation process. If you are a provider working with a third-party EVV Vendor, please have your EVV Vendor contact Tellus at integrations@4tellus.com for information. If you are an EVV Vendor working with a Georgia Medicaid provider and have not been in contact with Tellus, please contact Tellus at integrations@4tellus.com for information.
Posted 10/02/2020 - GOOD NEWS!!! Georgia DCH is finally resuming EVV implementation activities. We have streamlined an implementation approach and selected Conduent in partnership with Tellus as our EVV vendor. 
Click here to read the full announcement.  
Upcoming DCH EVV Events -
DCH EVV implementation events are happening! Check the EVV Schedule of Events page regularly for updates regarding EVV events. - Posted 01/14/2021
Electronic Verification CTA