EVV Third-Party Information
The Department of Community Health (DCH) has created a variety of materials to support third-party vendor integration with the State's EVV solution, operated by Tellus. In order to ensure compliance with Federally-mandated EVV requirements and a smooth implementation, DCH requests that third-party vendors work closely with DCH and Tellus. We will be adding new information to the website regularly. Check back often for updates!
Georgia EVV Call Center

Announcement Post It Note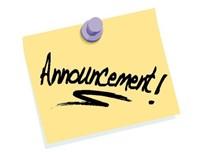 IMPORTANT EVV UPDATE:
The Georgia Department of Community Health (DCH) has decided to delay mandatory claims submission for EVV from July 1, 2021, to October 1, 2021. Fiscal Intermediaries and traditional providers may continue to bill through the Tellus/Netsmart solution or GAMMIS until October 1, 2021. 
EVV itself is not postponed or delayed. EVV is up and fully functional for use now. All providers are encouraged to utilize and get on board with EVV as soon as possible and not delay. There will be no delay to the claims edit post October 1, 2021. And the sooner, you as a provider, start utilizing the system now the less concerns there will be when the mandatory claims edit goes into place October 1, 2021.
New deadlines related to EVV activities have been established. If you, as a Provider, have not completed the below activities by the expressed date, your agency will be subject to pre-payment review.
Important Date Post It Note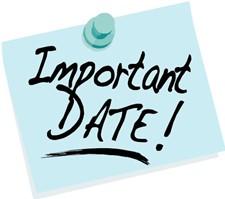 As a reminder, EVV is a federal mandate and will be required in Georgia. The mandatory claims delay to October 1, 2021, should be used as an opportunity to ensure you see no disruptions to your claims payments.
July 23, 2021 – All providers are required to be registered with the State EVV solution, Netsmart (Tellus). Even Providers using a third-party EVV vendor are required to register with the State EVV solution. 
August 31, 2021 – All providers are required to have employees input into your chosen EVV solution and successfully submit at least one EVV-related claim. To successfully submit a claim, aides and caregivers will have to use and capture visit data using EVV.
October 1, 2021 – All EVV-related claims will be required to include EVV information and be submitted via the State EVV solution. Mandatory claims edit for EVV-required services will be turned on and the only exception will be for those with an outstanding support ticket.
EVV Third-Party Implementation Materials (2020 – 2021)



Additional Tellus EVV Training Materials
Once you, as a Provider, have registered and have access to the Georgia EVV solution, Tellus EVV, you will be able to access additional training materials including Tellus user guides and on-demand short videos for specific issues and training topics.
You will not be able to access these user guides and on-demand videos until you have completed registration and logged in to the solution.
To access those materials, click here.
Third-Party Information Related Links
Here are tips related to the top EVV issues providers reach out to technical support for:
MEDICAID ID NUMBER:

During registration, when asked about your Provider ID Number, this is referring to your Medicaid ID number. You will need to register for each Medicaid ID number applicable to EVV services and your agency locations.

ZIP CODE:

Ensure you are using the zip code that aligns to the Medicaid ID number.

ADMIN ROLE:

You need at least one administrator per Medicaid ID number. If you are the only administrator for a Medicaid ID number, do not change your role without first assigning an additional administrator. You will lose full access to the system and will need technical support to regain access.

AIDE LOG IN:

Aides and caregivers, it is strongly recommended you do not use your email as your user log in. Usernames must be unique across all users in the system.

ROLES:

Roles for within the State EVV solution are as follows and can be reviewed in the Tellus Admin User Guide.

Provider Admin — This role allows the User to view and edit information in the Administrator Console. There is no need to select any other role; Administrators have access to everything in the system.

Billing

— This role allows the User to access Claims functions only: Visits, Work List, Claim Review, and Prior Authorizations. This role can be combined with any other role, except Monitor.

Personal Support Aide

— This role allows the User to view only the information and schedules for the Recipients for whom they provide care. If a User is assigned the Personal Support Aide only, that User will only have access to information on their EVV mobile app; they will not have access to the Administrator Console.

Provider View Only

— This role allows the User to only view information. Users assigned the Provider View Only role cannot make any changes using the Administrator Console. This role can be combined with Personal Support Aide only.

OFFLINE MODE:

The State solution has an offline mode and is described in detail in the Provider FAQs. Please note, an aide will need to sign into the Tellus mobile application while they have access to WiFi. When WiFi access is lost, the system will automatically switch to the offline mode. You must sign into the mobile application before going into an area that has no WiFi. Data will be stored while in offline mode, however, you must log into the Tellus EVV mobile application from a location that has Wi-Fi or cellular service within 12 hours. If a user selects the menu button and logs out, the user must log in (with internet) before going into Offline Mode.  
If you know you or your aides have multiple members with limited WiFi, it would be recommended you or your aides log into the Tellus system in a location with WiFi before beginning their workday.
Third Party Vendor Attestation
Georgia DCH has selected Tellus, www.4tellus.com, as the State selected EVV system and is making this system available at no cost to you. DCH allows providers to select their own EVV system or continue using their current EVV systems however the provider is responsible for any costs associated with using the alternate EVV system. 
 
It is the provider's responsibility to ensure their selected EVV system meets both DCH and the 21st Century Cures Act requirements. For this reason, you as the provider, are required to complete a 
Third Party Attestation found here . Completed forms should be sent to DCH at evv.medicaid@dch.ga.gov.
 
Your vendor must also complete the 
Third Party Attestation found here , and return the completed form to Tellus at integrations@4tellus.com.
Please continue to visit the DCH website for the latest information regarding EVV and Third Party Vendor integrations.
Let us know if you'd like to see other details added or if you have a question.