Georgia Families 360° Managed Care for Foster Care, Adoption Assistance and Juvenile Justice Members
GeorgiaFamilies3-color_hires-resize.jpg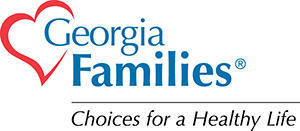 Georgia Families 360°SM, is the Georgia's managed care program for approximately 27,000 children, youth, and young adults in foster care, children and youth receiving adoption assistance, and select youth involved in the juvenile justice system. Launched on March 3, 2014, Amerigroup Community Care of Georgia, one of the state's CMOs, provides health care coverage for these populations.
Georgia Families 360° program goals are to:
Improve access to health care services, particularly for physical and behavioral health services covered by the Medicaid program.

Increase continuity of care, including when members transition in and out of foster care.

Enhance health outcomes by providing additional care coordination, and improved physical and behavioral health oversight.
Members of the Georgia Families 360° program receive a number of services to improve care coordination, access to care, and health outcomes:
Members have a medical and dental home to promote consistency and continuity of care. A primary care provider and primary dental provider can be selected or assigned for each member.

Regional Care Coordination Teams to help coordinate care and schedule appointments.

Each member has an assigned care coordination team to work closely with the Division of Family and Children Services (DFCS) and Department of Juvenile Justice (DJJ) personnel and affiliated providers across the state.

The collaboration of the care coordination teams with DFCS agency staff, foster parents and young adult members involves the development of health care plans and the monitoring and measurement of each member's health outcomes.  All stakeholders, especially the members themselves when they are old enough, are directly involved in their ongoing health care plans and transition plans to ensure that the physical and behavioral health needs of these populations are met.

Marvis Butler

24/7 Intake Line for calls from foster and adoptive parents, caregivers, providers and members.

Ombudsman staff are available at both DCH and Amerigroup to support caregivers and members, and assist them in navigating the health care system.

Additionally, rigorous medication management programs focus on appropriate monitoring of the use of psychotropic medications and ADD/ADHD medications in the Georgia Families 360˚ population.
Georgia Families 360 Related Files
Georgia Families 360 Related Files